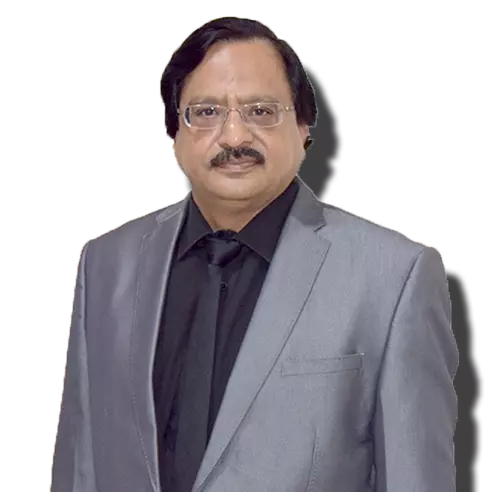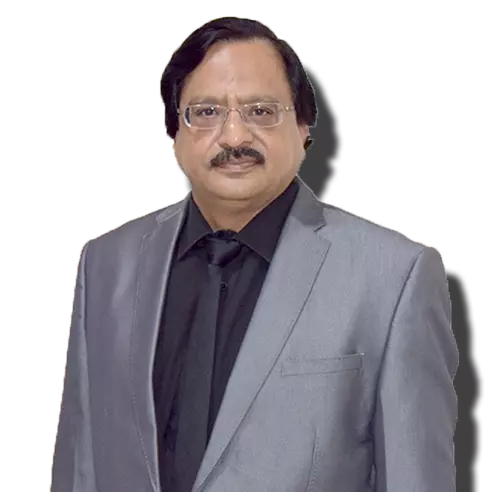 +

Years Of Legacy
+

Students
+

International Qualifications
+

Franchisees
+

Years Of Legacy

+

Students
+

International Qualifications

+

Franchisees
GLOBAL PROFESSIONAL QUALIFICATIONS
GET THE VGLD'S ADVANTAGE
Live-Online Classes
Interact with the faculty while you study


Learn anytime, anywhere
Get access to live and recorded classes to watch from the comfort of your device
World Class Content
Content Partners - Becker, BPP, Gleim, Surgent, etc

Highly Qualified Faculty
The first step towards success is to learn from the best. Learn, practise, and evolve under the mentorship of industry experts
Placement Assistance
Assured Placement Assistance.


WHAT PEOPLE SAY ABOUT VGLD
Anushka Jain

Hi! I am Anushka Jain. To my sweet surprise, I secured All India Rank 1 with 85% marks in Advanced Financial Management of ACCA in June 2019 attempt. I believe that to succeed we must understand the concepts in their entirety and go through all the study texts to learn the theory as well. It is vital to practice questions from various sources. In this regard, VGLD has played a pivotal role by providing all the relevant material...
Anindita Das

I really thankful to you sir. You are a great teacher & mentor.
Kulvinder Singh

Sir is one and only perfectionist of our CA Fraternity
Nupur

I took your classes too early before attempt. Then I took amendment classes and preparation for my exams was all done. I revised the course again and again. I followed each and everything told by you in the class. I became CA.
Rashmee

You are a teacher, a god and a mentor for me. You are the only person who made path to become CA easier. Bht Bht Thanks Sir
Jaspreet

The best part of the classes are that the fear of the subject disappears from the very first day. The subject become more and easier after taking clsasses regularly and going through the examples.
Manik

Sir, I would like to inform you that I became a CA now. Its all because of you. I will be always grateful to you only. Thank You Sir
Gourav

Thank you sir, I am a CA now and scored good marks in DT. I took your face to face classes and it was the best teaching I have ever taken.
Vikas

There is no other option and will never be whenever students wish to study Direct Taxes. You are god for me. No one can replace the respect I have in my heart for you.
Pankaj

Finally I am a Chartered Accountant and it's only because of you. I gained confidence that I will become CA in your class only. Whatever I am today is all because of you.
Mayuri Beriwala

Hello, I'm Mayuri Beriwala. After completing CA in 2019, I joined the Macquarie Group, wherein I learnt about ACCA as an additional relevant qualification. The exemption in 9 papers, with only 4 exams to study was quite the opportunity and with career growth in mind I enrolled for ACCA in February 2020. Soon after the pandemic started worldwide and I could not appear for exams in 2020. It was even more difficult to maintain the rhythm of studies along with a fulltime job. In 2021 I had the opportunity to make a career move to Singapore, hence I decided to complete my ACCA exams so that I could get a head start in Singapore for my job.
Vishal Gupta

3 Key takeaways from the classes:
1) Concepts are linked with Practical scenarios or examples thereby giving more clarity on subject.
2) Class end ritual of repeating and reading the keyword works as an aid in the examination.
3) MCQ sessions immediately after end of every unit reframes the concept/questions understanding.
Thanks for help !!
Miruthula Nehru

3 Key takeaways from the classes:
1) Conceptual clarity through real life examples
2) Discussions among fellow students with work experience enabled deeper understanding
3) MCQ sessions, revisions at the end of each class, solving queries on real time basis.
Vijaya Lakshmi Peddapalli

4 Key takeaways from the classes:
1) Classes being on weekends ,helped;very interactive
2) Covered entire content in class with more focus on key areas
3) After each topic, MCQ's in class and discussion helped to assess where Iam
4) Access to gleim helped to check understanding
Pulak Mehta

3 Key takeaways from the classes:
1) Key things to remember slides helps in quickly revising the content covered
2) Discussions during the class using real world scenarios helped in greater understanding of the concepts
3) Revision and MCQ sessions post the class helped in conceptual clarity
Himanshu Gupta

3 Key takeaways from the classes:
1) High Quality Recorded lectures on LMS provided much needed flexibility to manage study and work schedule
2) Coverage of entire Gliem content page by page with focus on key concepts was helpful in quick revision.
3) What needs to be on our finger tips was very well shared in lectures via things to remember slides else it's difficult to keep pace with 200+ pages.
Shreya

The VG team is very prompt and professional in their communication. Thanks!
Parmanand Purohit

I have first time registered with online institutional course and VG learning is providing service as expected. They have provided EA review software and online class which are really effective and helpful. Above everything Abhinav sir has great techniques and ways to teach their student with each and every topic with details. It's been only 20 days joining VG learning and I already feel confident with everything. Also support members are a great help.
Pooja Raveendran

I had a good experience while talking with the consultant. Ms.Neelu gave me an exact idea about the course details, which helped me during the journey.
Simran Dhingra

Excellent
Tannu Prajapati

Neelu madam is very kind and helpful. She had answered all my queries and also guided so far very well. I really appreciate her for counseling students and she's always there whenever you need to seek any guidance or clarification on any point for the whole process of course. Thank you madam for being there😊
Laveena Dcosta

Ms.Neelu has been prompt and helpful in replying to all my queries since day 1. Thank you VG learning for the wonderful team!
Subin ks

I asked millions of questions related to course, She was so enthusiastic to help.. Explained everything to well...what is mean to be a counselor she did well!!
Kirtimaan Gupta

Resolves queries in time in a friendly manner. She is also a good advisor.
Ruthu Ratnabalan

"Bulbul Mam was very helpful and cleared my issues if any quickly "
Ruthu Ratnabalan

Neelu mam was very helpful, and helped in clearing all issues if any quickly.
Sucheta Ganguly

It was a smooth process.
Sankul Daga

All queries were solved.
Suhasi Dhirwani

Kind and helpful. Solves doubt politely
Shubham pratap

Supportive attitude
Pranshu Agrawal

She is very cooperative and helpful. Very spontaneous in reverts too.
Gaurav Panwar

whole proceed from course detail to registration was very smoothly
Kusuma Keerthana S

Actively responded for the requirement. Thanks for the support
Namrata

Nelu is very cooperative & supportive. You can surely count on her.
Swarnima Patel

Excellent services and information provided
Arjun V C

Neelu was very professional and answered all of my questions clearly and politely. She has never negelected any of my questions related to the course. Thanks for your help Neelu
Gurpreet Kaur

Neelu provide information and details regarding the course in no time, being very helpful through out the admission process.
Gyanvendra jaiman

Nice behave and timely reply
Gnanamba Maddirela

She's very supportive and dedicated. The on boarding went on very smooth and thanks to Shalu
Renuka Shukla

My experience with counselor Neelu was better
Madhuri Harsh

Helpful ,coordination is very good.Recorded session and material is very apt . Recommend
Ashish bhalla

Very cooperative, provided support as needed irrespective of working hours, highly recommended.
Chaithra Mathews

The entire VGLD team has been extremely supportive. Especially the counselor and technical team members are really helpful in making the learning journey less complicated.
FROM THE STUDENTS WHO MADE IT BIG